Between the end of February and the beginning of March, when Sweden was enjoying its spring break on ski slopes and schools were closed for a week, with three friends I flew south looking for some real signs of spring. We landed in Tuzla, Bosnia and Herzegovina, rented a car, and from there set off on a week-long road trip through three countries. A week is definitely not a long enough time to explore all of the Balkans, but our itinerary was designed to make the most of our time getting to see both some coastal and some inland former Yugoslavia. Our first destination was Kotor, Montenegro.
Located on the Bay of Kotor, a portion of the Adriatic sea well sheltered by mountains dramatically sinking into the waters that make the landscape incredibly similar to a fjord, Kotor was a delightful surprise to me. The old town is enclosed within fortified walls that climb up across the whole St. John's mountain all the way to the castle ruins nested on the top. We spent two days in Kotor, lodged in a small apartment in the heart of the Old Town, enjoying the peaceful feel of its cobbled streets closed off to car traffic and indulging on quality red wine. Whenever I came out of our little place I would be mesmerized by how strangely familiar the streets and buildings of Kotor looked to me.
It was in the apparent chaos of the winding little streets, in the way they suddenly opened up to form a piazza; it was in the feeling of having both the mountains and the sea at close reach; it was in the green shutters protecting every window and in the fresh laundry hanging between buildings to dry. Kotor's intimate secrets felt like home to me because every little detail of that quaint city reminded me of Italy. The resemblance, in fact, is not casual. Not only does Montenegro possess a Mediterranean climate and flora quite similar to that of Italy, but Kotor in particular was part of the Venetian Republic from 1420 to 1797, when it got much of its architecture. Back then, Italian was the language spoken and taught in schools and the city went by the Italian name of Cattaro. This Italian influence visibly lingers on and shapes up Kotor's interesting identity.
We climbed up the fortified walls and visited the ruins of the castle of St. John – or San Giovanni, to call it with its Italian name. The castle overlooks the surrounding bay and during the whole walk up the view only gets better and better. Despite the overcast sky and lack of sunshine, the air was pleasantly warm and many trees were already displaying glorious new blossoms. To my delight, spring had made it to Kotor before me.
Little did I expect from Kotor, and certainly finding it so familiar was the most unexpected part. Soon it was time to leave to continue our road trip, and although excited for our next destination (Dubrovnik!) I left that pretty little city in Montenegro with the bittersweet feeling that I was leaving home. I love Sweden's long winters, but I came to realize that I've been missing the late February promise of spring I would get in Italy. Kotor gave me that feeling again and, for a change, it felt good.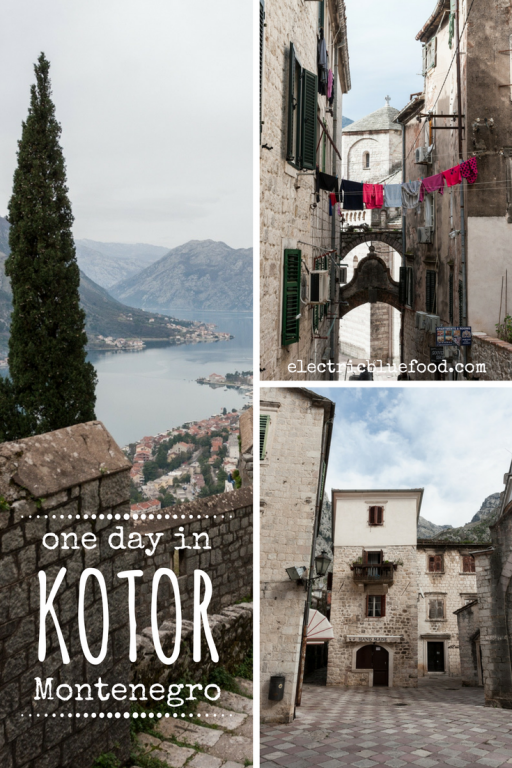 (Visited 92 times, 1 visits today)