After exploring the city of Kotor in Montenegro, our next destination was one of Croatia's southernmost cities, Dubrovnik, located only a two-hour drive away from Kotor. It was our second coastal stopover before driving inland again to explore Bosnia and Herzegovina. In our search for spring we found rain; in Dubrovnik the light was filtered by heavy dark clouds and the Adriatic sea, that I used to know from the other side on the Italian coast, was the colour of petrol.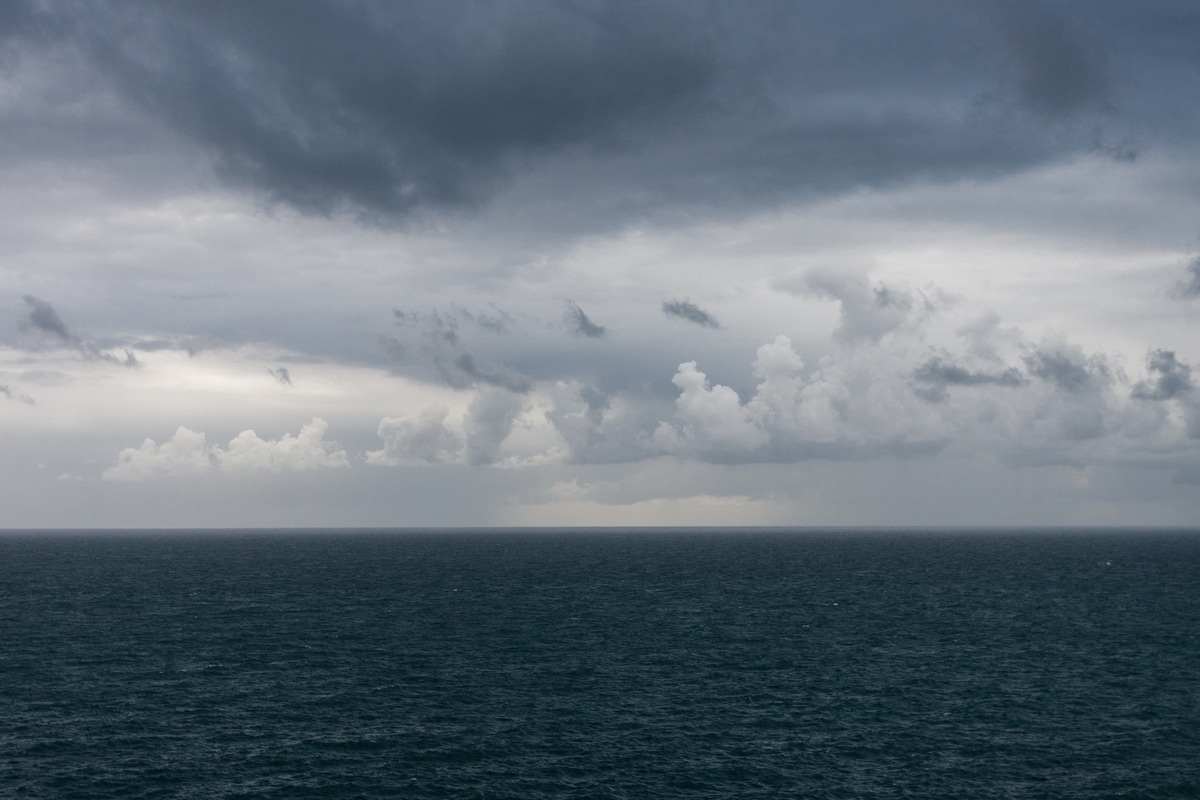 To be honest, I didn't mind the gloomy weather. This was not my first and only time by the Mediterranean sea so I didn't mind not seeing it displaying its iconic saturated blue colour. Its charm was not only in the darker tone of its waters, but in the angry motion that would regularly make it swell and crash on the shore. The stormy waves outside the cliffs and city walls gave the landscape an even more dramatic quality that I enjoyed a lot.
The city itself surprisingly proved to belong to the lucky club of cities that look good in the rain – if not even better in the rain than in other weather conditions. This is a characteristic that not so many cities have, and certainly not one that a summertime destination like Dubrovnik usually boasts. Yet, that shiny thin layer of water over the stone walls and roads gave old town Dubrovnik a special glow.
In search for some shelter from the ceaseless rain we spontaneously decided to check into a couple of wine bars where we tasted some Croatian reds. We were not disappointed and ended up buying a shared bottle to bring back to Sweden. Another culinary highlight of our stay in Dubrovnik had been an excellent fish-based lunch at a cosy restaurant just by the shore. I imagine that in high season that place is packed with people and prices are surely higher, so visiting it in low season had definitely its advantages in terms of exclusiveness and prices. The lunch had been our warm reward after getting a lot of rain and wind up on the city walls.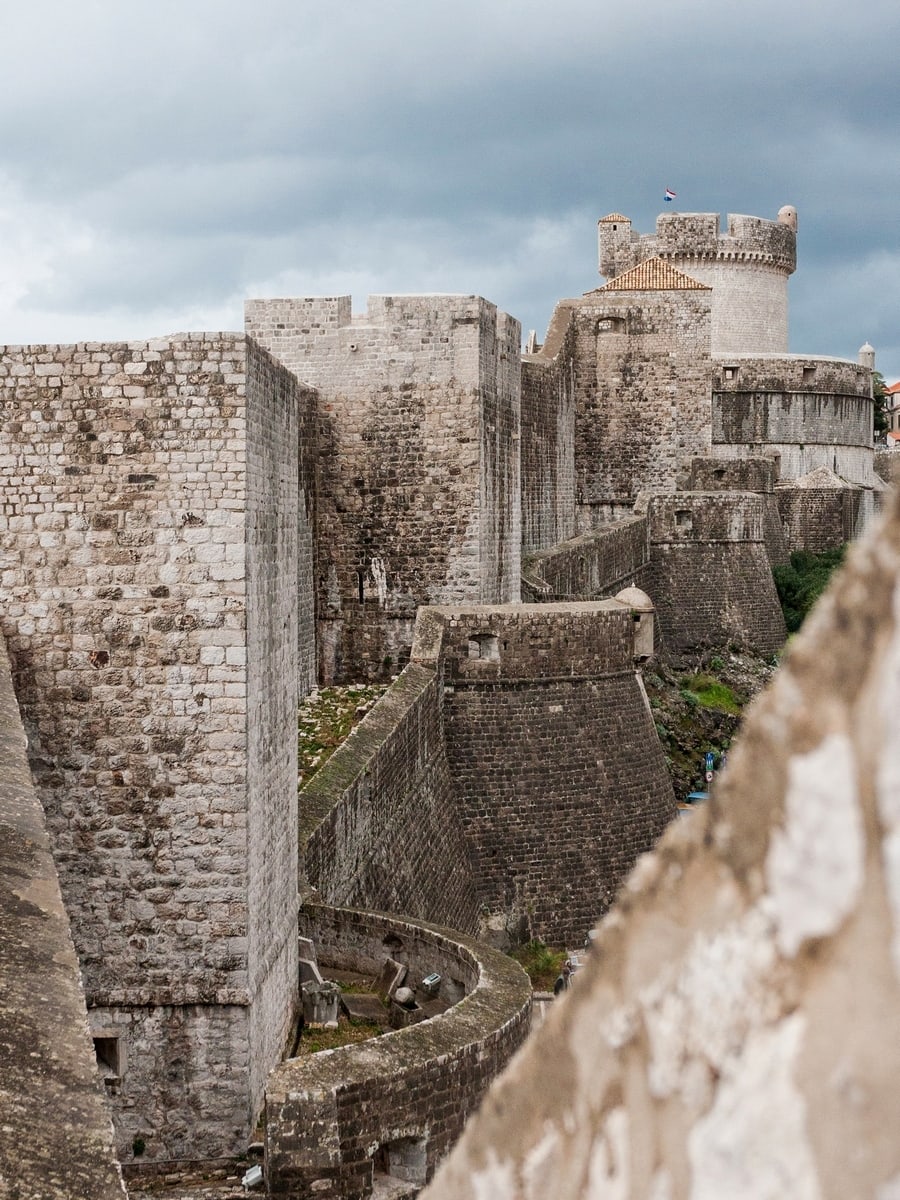 The wind really gave a special touch when I took this picture of one of my friends overlooking the old town. Looking down at the city, and not only at the stormy sea beneath us, proved an excellent way to get a glimpse of Dubrovnik's colours in that strange stormy light. Old town Dubrovnik is one amazing display of textures in its stone walls and paved streets. Not to mention its beautiful rooftops.
I think I loved everything about Dubrovnik. Out of all the places in our itinerary, this was the one I was most looking forward to visiting, also due to the fact that I am a Game of Thrones fan and I was eager to visit the setting of King's Landing. My boyfriend had been there before and had told me how beautiful that city is and I was curious to see this for myself. Well I do agree with him and with all the people who describe the Croatian coastal city as beautiful – it really is. And it's full of unexpected little treasures, like the cloister of the Dominican monastery that we discovered by chance, or this little dwelling carved into the cliffs and accessible only by boat. So charming.
I think I want to go back to Dubrovnik one day, like I do with most of the places I liked the first time. But do I want to go back in the summer, when it's packed with tourists and twice as expensive? Not sure. I really liked this sensation of exclusiveness that off-season, rainy Dubrovnik made me feel and may want to go back in low season again exactly for that. Thank you for the rain, Dubrovnik, that was what made you so special.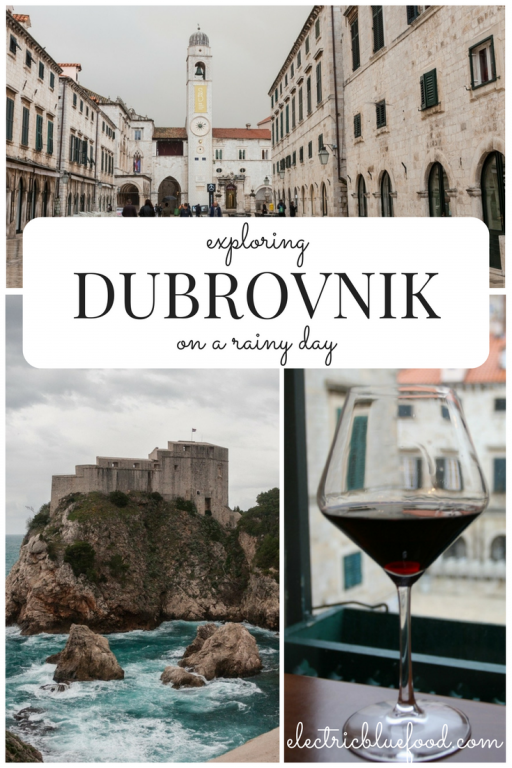 (Visited 103 times, 1 visits today)