I had seen enough photos of Angkor Wat to want to travel to Cambodia and see this wonder with my own eyes. The stunning architecture of the Angkor temple complex is the perfect location for wide-angle photography. The temples and intricate decorations found on many walls are quite stunning alone. But what makes the Angkor temples pretty unique is the strong presence of nature there. The vegetation is as important as the stones. Moss and trees grow over the buildings creating a wonderful harmony between nature and architecture. And don't forget the jungle all around.
Visiting Angkor Wat was among the main reasons why we wanted to travel to Cambodia. We had chosen Southeast Asia for our honeymoon and Cambodia was our primary destination. We stayed in Siem Reap, which is the city near the Angkor temple complex.
See what else we did during our honeymoon in Siem Reap.
For our temple visit we bought a three-day Angkor pass, in order to have enough time to properly explore the site. Visiting the temples can be tough because of the climate, but having three days you can break down the visit to smaller itineraries and just explore at a more relaxed pace. If you are unsure whether it is worth visiting the Angkor temples complex, let these 21 photos convince you. I have included photos of Angkor Wat, Angkor Thom, Bayon, Ta Prohm as well as the sunrise over Angkor Wat.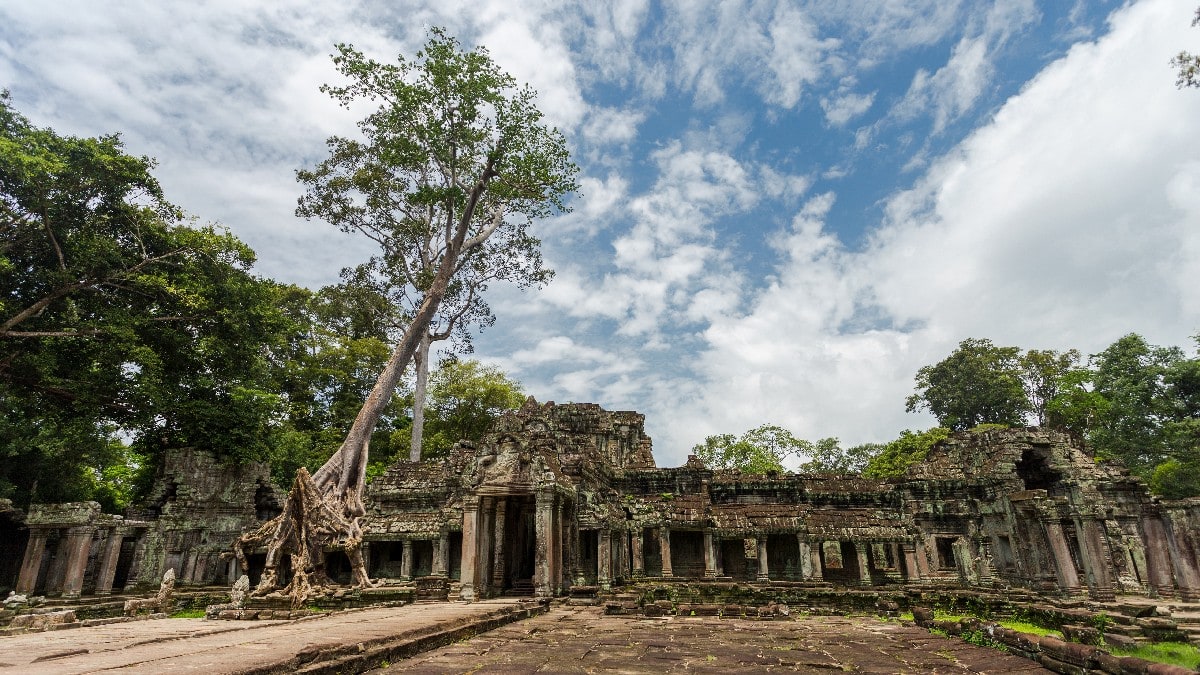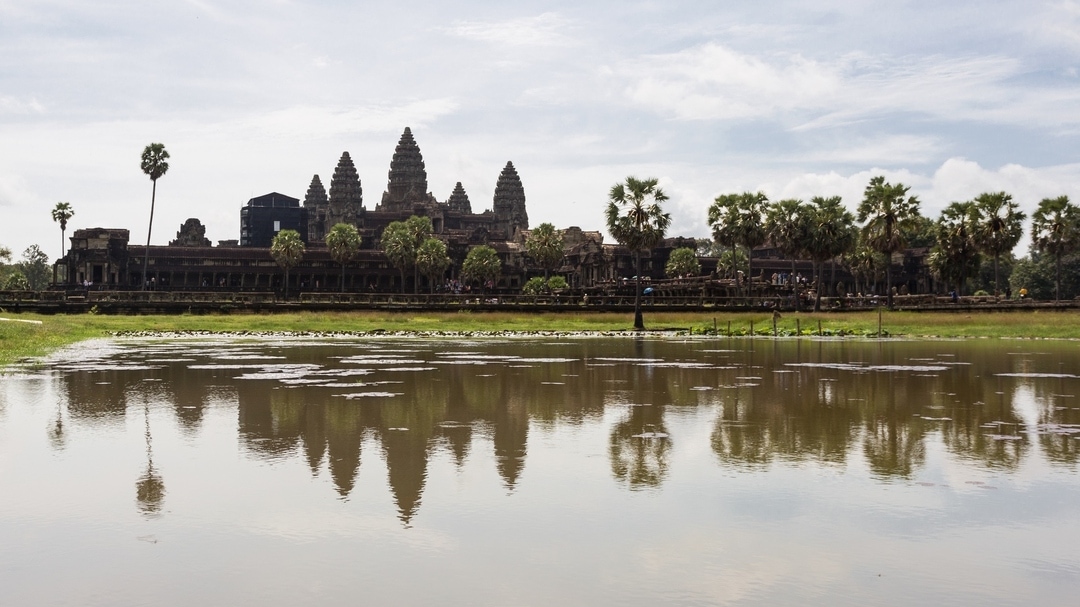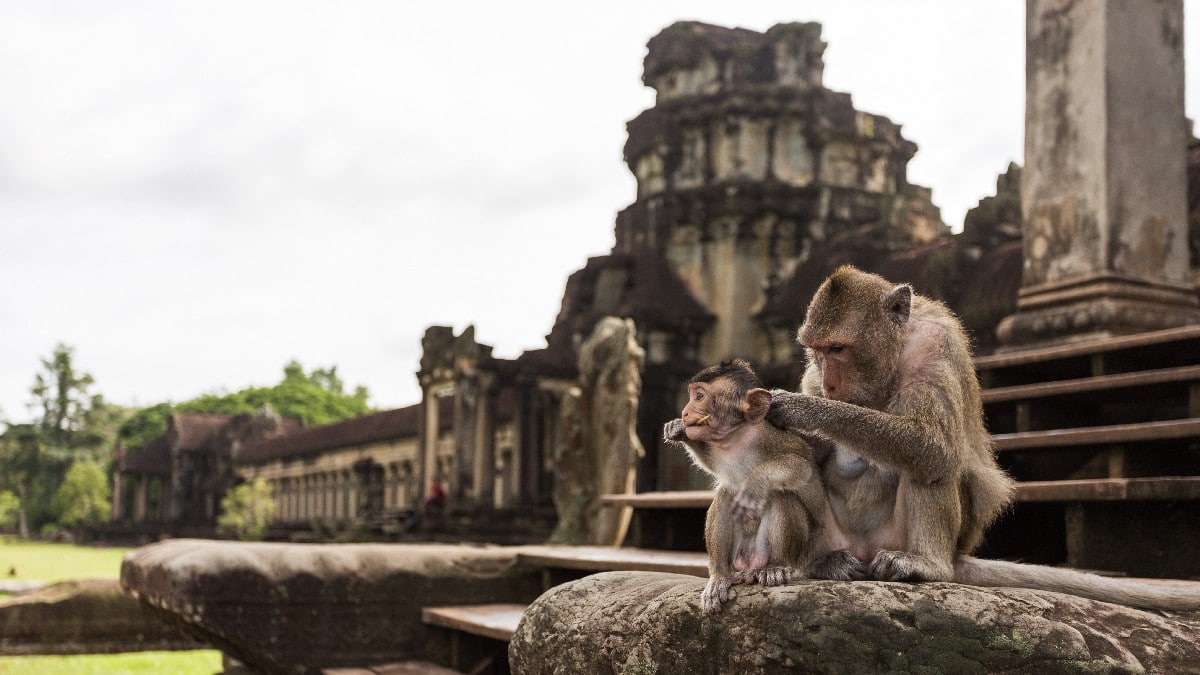 To photograph the Angkor temples I have used my Canon L 17-40 f4 lens, as well as my Lensbaby Composer Pro II with Sweet 35 Optic. Being the rainy season, the sky was always partly overcast, creating a softer light and no excessively dark shadows. For the sunrise photos I have used a tripod. During this time of the year the sun rises to the left of the Angkor Wat temple. The temple has been designed so that the higher tower aligns with the rising sun on the spring equinox. That is the best day to photograph the sunrise at Angkor Wat. Although less spectacular than during that time of the year around the equinox when the sun rises directly behind the temples, it was still worth the early wake up to see the dawn break at such a spiritual place. Luckily the clouds were not too much in the way.
Like this post? Pin it for later!
(Visited 150 times, 1 visits today)