Since I came back from the US in 2012, I've had a huge crush on guacamole. Pre-America, avocado had been quite an exotic fruit to me, as it is not the typical item you'd find in a grocery store in my area, so I was not very familiar with it. The few occasions I got to eat it was in sushi, mostly, and maybe the first time (and for many years to come the one and only time) I got to eat Mexican ages ago. I grew more accustomed with avocado when I moved to Toronto for my internship, as I started finding it in every grocery store, but I became really addicted three months later, when I moved to the US. During the three months I spent there, I became obsessed with Mexican food and fell in love with two flavours: avocado and cilantro.
It was only when I moved to Sweden, though, that avocado became a recurrent choice among the fruits I buy and eat regularly. Mostly because I can find it very decently priced, sometimes I would even say it's cheap, despite being imported from far away countries. And also because my boyfriend doesn't really like fruits, and with the dark Swedish winter getting more and more Swedish and dark, last autumn I decided that one way or another we had to eat more fruits in order to keep healty in that adverse climate. And if he doesn't like sweet fruits, I'd make him like savoury ones. This is more or less why and when I started making guacamole.
Guacamole can feature several ingredients that include tomatoes, onion, garlic, jalapeño or even parmesan. I never get this creative and prefer to keep it as simple as possible, usually making it with very few basic ingredients. After all, what I really want is to taste the avocado, and I don't want too many flavours coming in the way. Traditionally, guacamole should be hand mashed, so that it has a chunky texture. I usually start by mashing the avocado by hand with a fork, but I like to finish it using a blender, because I want it to be super smooth and creamy.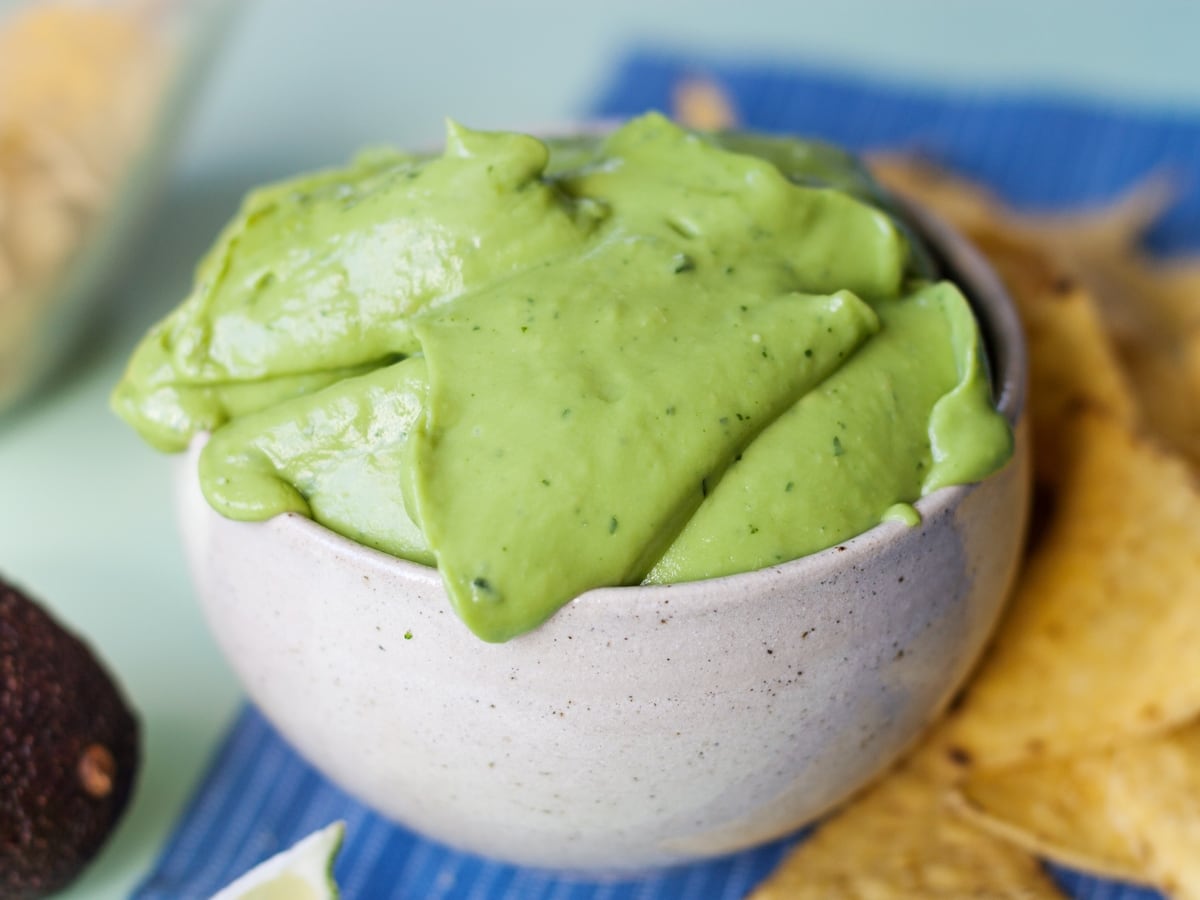 Smooth guacamole spread recipe
2 ripe avocados
1/2 tsp salt
1 1/2 tbsp lime juice
1 tbsp heavy cream
1/2 tsp chopped cilantro
With 2 medium sized avocados I usually make enough for 2 people. Salt, lime juice and cilantro are to taste, really – the proportions I wrote here are guidelines only. As for cilantro, which does not always taste very strong when I get to find it fresh, I converted to using frozen one. It's very good, has a nice smell and taste, and for guacamole it's just perfect. The use of heavy cream may not be very canonical, but since I like to blend my guacamole, I find that a little bit of cream is that special touch that makes it creamier. It doesn't interfere with lime juice, as long as they are kept separated and the lime is well blended in before adding the cream.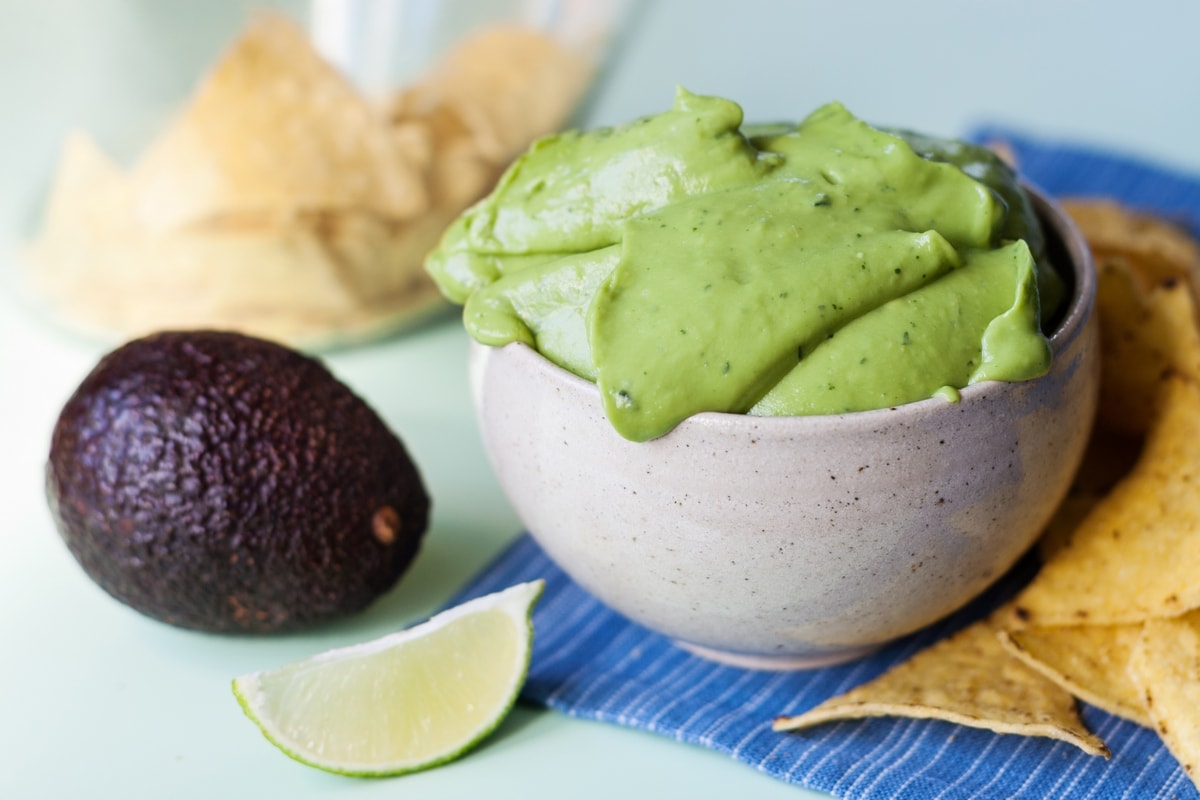 I mostly use my guacamole as dip with corn nachos (also known as tortilla chips) for a nice appetizer, or as a spread for tacos when we feel like having a tacos night. Which is a tradition I picked up in Norway, when I also learned how to master the art of making taco meat.