Oh the days are warm and it couldn't be a better time for some fruit-based refreshment. My favourite lately is a combination of alcohol and frozen berries, raspberry Prosecco slushie. I would like to say that it all started one day when I was in Norrköping visiting my friend Eleonora, but it all actually started a little earlier. Just before I travelled south to go visit my friend I had stumbled upon Prosecco-based slushies on Pinterest. Of course, Pinterest is the source of all food inspiration in the world. Too bad I didn't have any Prosecco at home.
So a few days later I made it to Norrköping, a delightful city in southern Sweden where my friend lives. To my delight she had a bottle of sparkling wine in her apartment. I started sharing stories of wonderful cocktails made with frozen fruits and sparkling wines and she was immediately sold. We both felt like we needed to put that bottle of wine to good use and make our own refreshing Prosecco cocktails! The only problem was – my friend did not own a blender jug. Bummer!
Any good piece of kitchen equipment – just like any good camera lens – is a long-term investment. I strongly believe that. Even if you don't use a blender jug every day, it's something that is good to have from time to time. You can use it to blend soups, make smoothies and serve Prosecco slushies when your friend from Dalarna comes down to visit. Blender jugs are a total necessity!
I may or may not started raving about how important a blender jug is. In any case, the day after my arrival my friend got herself a blender jug. I have the feeling my ravings may have influenced her. Sorry not sorry, I guess?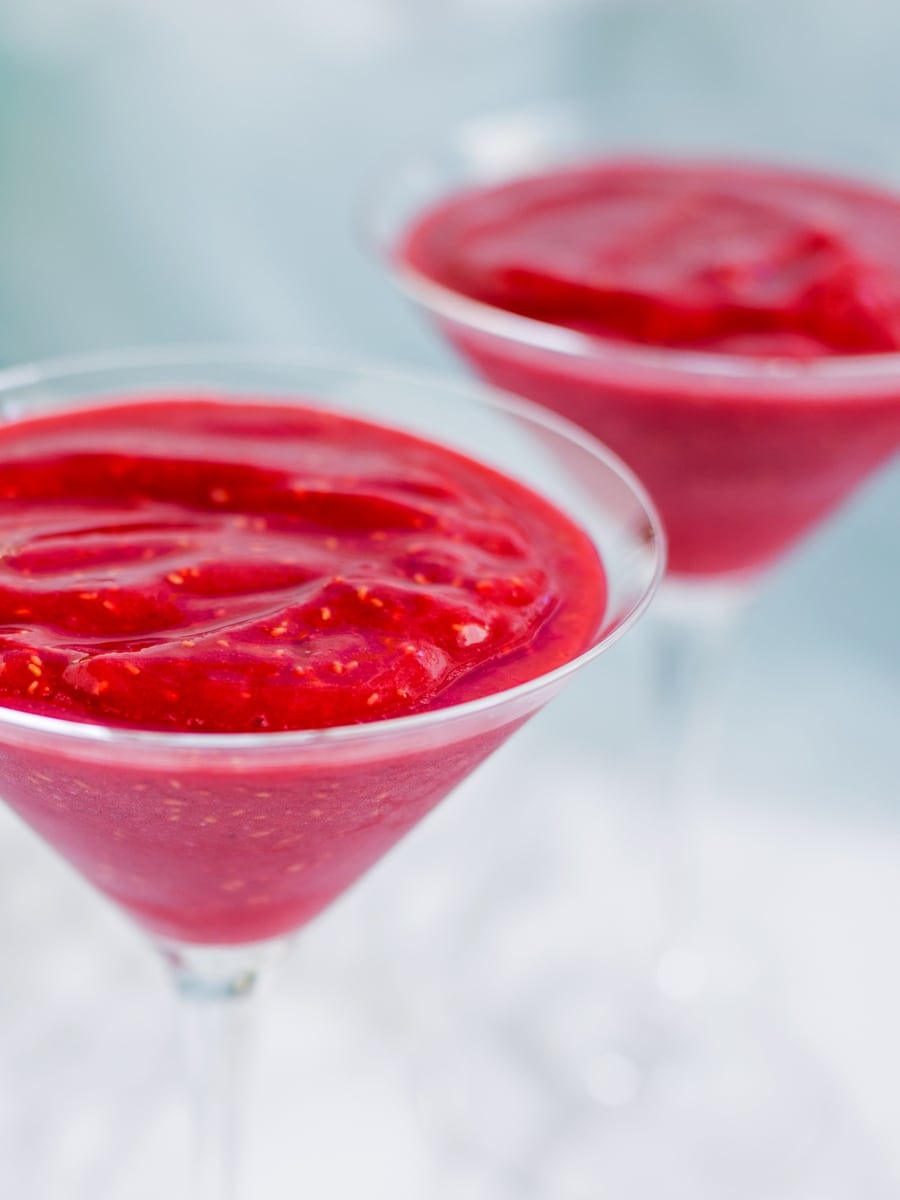 Well, once we got a blender jug we were ready to experiment! Prosecco? Check! Frozen berries? Check! We had all we needed. Since we like a good challenge we decided that trying to figure out the right proportions was half the fun. So we deliberately did not check back Pinterest to find proper recipes. We started experimenting and judging based on our taste, and came up pretty satisfied with the recipe I am sharing in this post.
There are a few things worth mentioning. Prosecco is dry, and unless you are using raspberries that are at the heap of their ripeness you will need to sweeten your cocktail with something. We decided to use a little bit of blackcurrant juice and a few spoonfuls of liquid honey. These elements can of course be swapped for something else – a different juice or sweetener. Or you can choose to use a different wine. Go with a sweeter option altogether, something like Moscato. I haven't tried but I don't see how this should not work.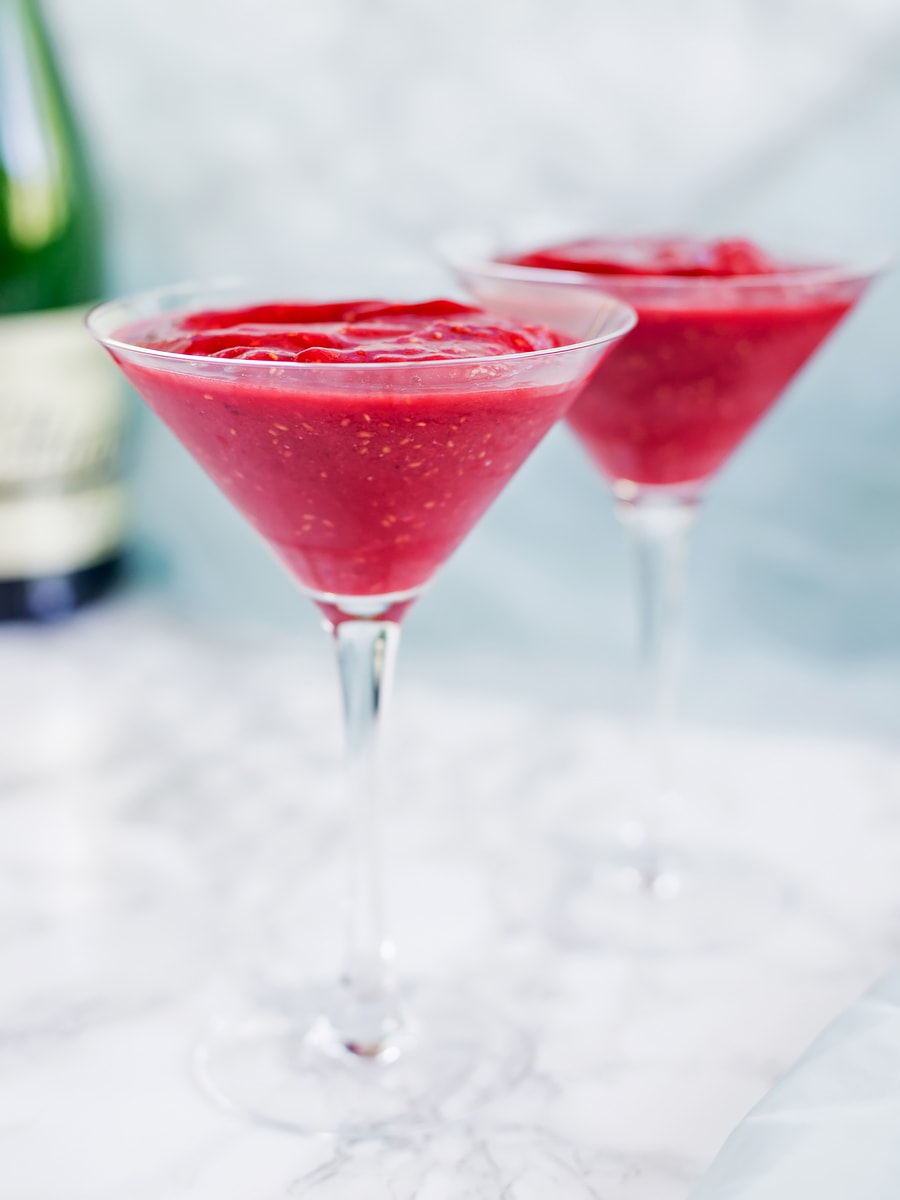 Raspberry Prosecco slushie
Ingredients
300

g

frozen raspberries

200

ml

Prosecco (or other sparkling wine of choice)

100

ml

blackcurrant juice

2

tbsp

liquid honey
Instructions
Combine all ingredients in a blender jug and pulse until a slushie texture is achieved, without large chunks of frozen fruits swimming around.

Divide mixture into 2 cocktails glasses and enjoy immediately.
(Visited 2,336 times, 1 visits today)