Six months ago I wrote a post about my favourite eateries in Krakow and that post was an absolute win. I shared it around and heard back from friends visiting the Polish city that it had actually helped them more than random reviews on TripAdvisor. I guess that word of mouth from a friend, even though in the form of a blog post, is still perceived as pretty valuable advice. So I recently returned to Krakow for a wedding and decided to do it again and indulge in my favourite activity while in Krakow – eating out – for the sake of my blog.
The previous post's focus was on the restaurants and bars I had loved when I was living and working in Krakow. Those I took my guests to and I myself kept going back to during the 2 years I spent there. This time I wanted to focus on something different, so I decided to explore a more hipster side of Krakow's food scene.
A French bakery and café
Back in December, when I was preparing the materials for my previous post, a friend took me to a totally new place. Although I did take some photos of the café we visited, I decided not to include it in my post as I wanted to focus on the restaurants of my "old" days. In fact, when I was living in Krakow that place didn't even exist there. So on my recent trip I paid my second visit to Bonjour Çava on ulica Dolnych Młynów 10/7c.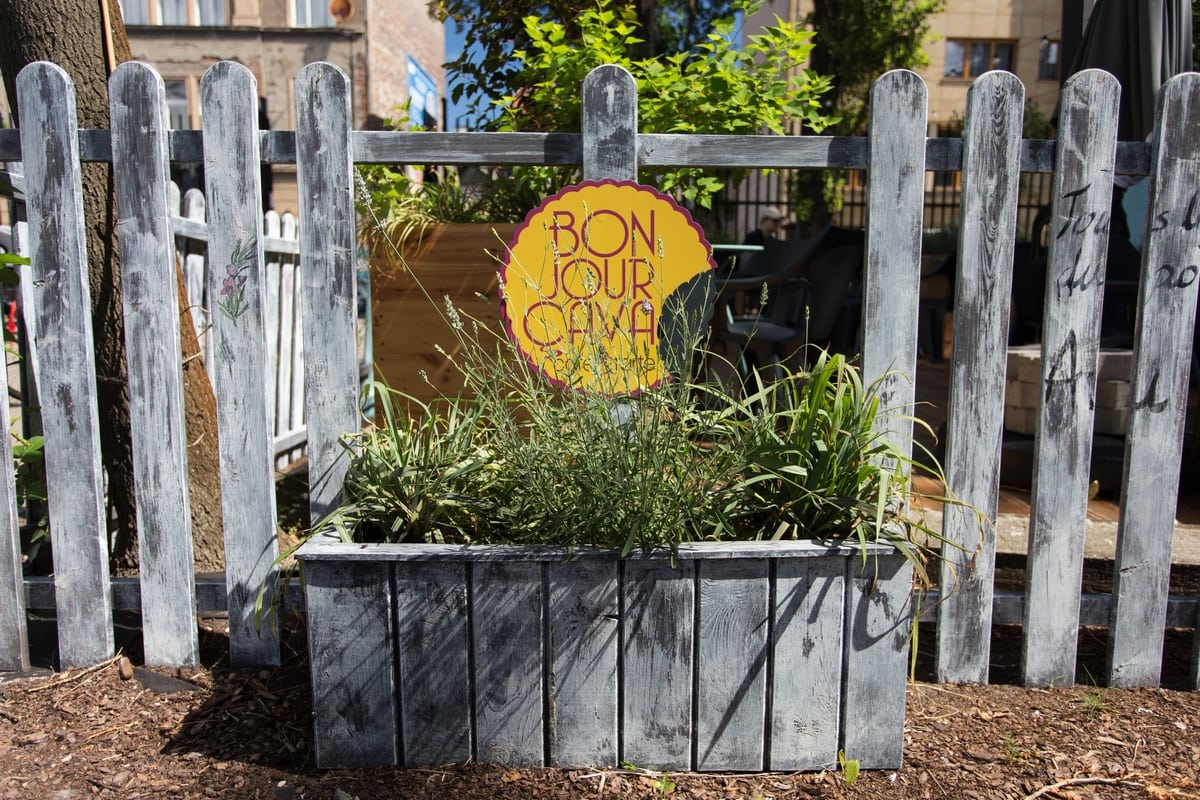 Bonjour Çava is a French café that specialises in pies and tarts, both sweet and savoury. Since I like my breakfast sweet, I visited in the morning and had a nice cup of cappuccino and a slice of coconut pie. As I said before, this café did not exist there before 2014, when I moved out of Poland. Nor did all the other pubs and restaurants nearby, enclosed within the same area on ulica Dolnych Młynów.
Dolnych Młynów and the Tytano complex
I used to walk down ulica Dolnych Młynów quite often, it was my fastest way to the city centre. The abandoned buildings of the old cigarette factory run along quite a portion of the street and always gave it that gloomy and desolate look. I used to peek into the front yard and admire as well as pity all that industrial architecture standing there, abandoned. The cigarette factory was founded in 1876, it survived both wars and during its years of maximum productivity employed over a thousand workers (90% of them women). It eventually closed operations in 2002 and its buildings were left abandoned and unused until the summer of 2016, when Tytano Foundation managed to rent the space to locate there start-ups, microcompanies, co-working areas, artist's workshops and restaurants. Their main goal is to keep these premises alive.
It is impressive to see how alive these old industrial buildings look these days! Neon signs, flowerbeds, beach chairs colour the old grey buildings, giving the whole area a new look. In the night it looks even more spectacular, when all the lights are on and the restaurants get crowded with people. I met the same friend I had met back in December there again, and she told me that on Friday and Saturday nights it's almost impossible to find a place to sit. We checked out MashRoom, had a signature tap cocktail and a chicken quesadilla with peanut sauce that was to die for. (I went back the following day to have one more quesadilla before leaving Krakow again, just sayin'.)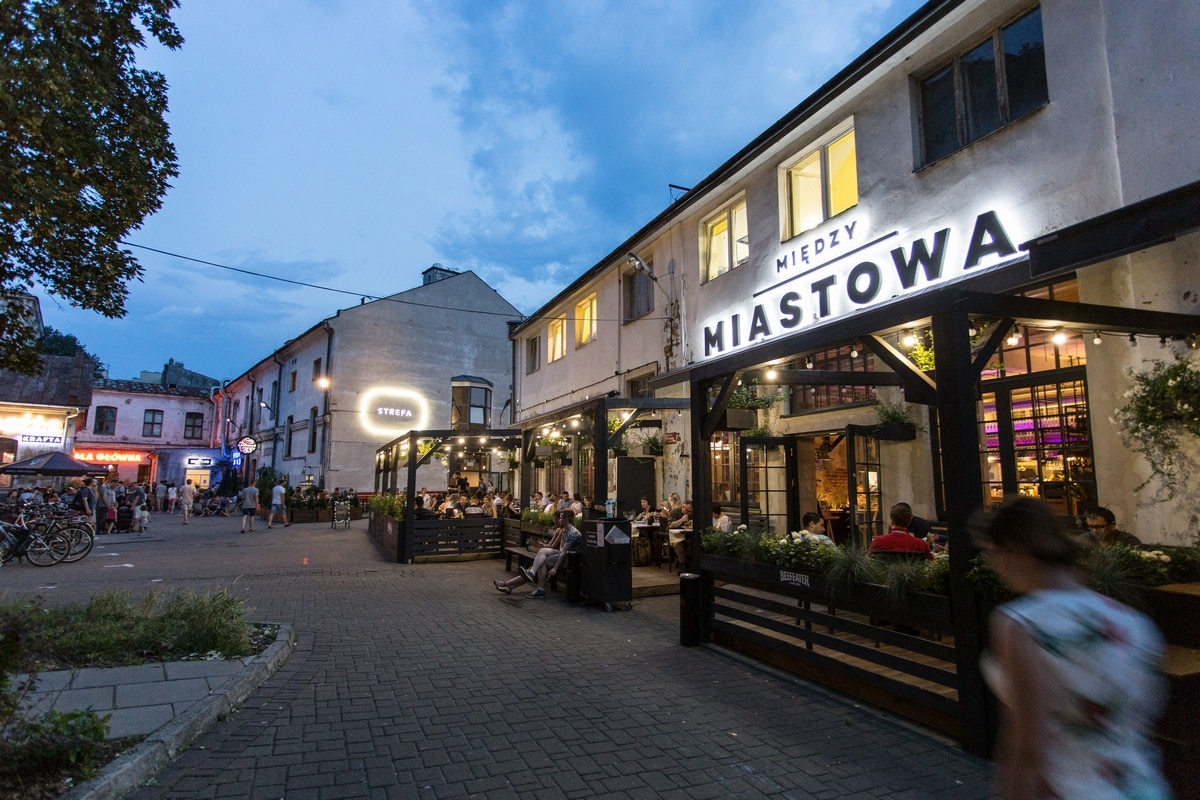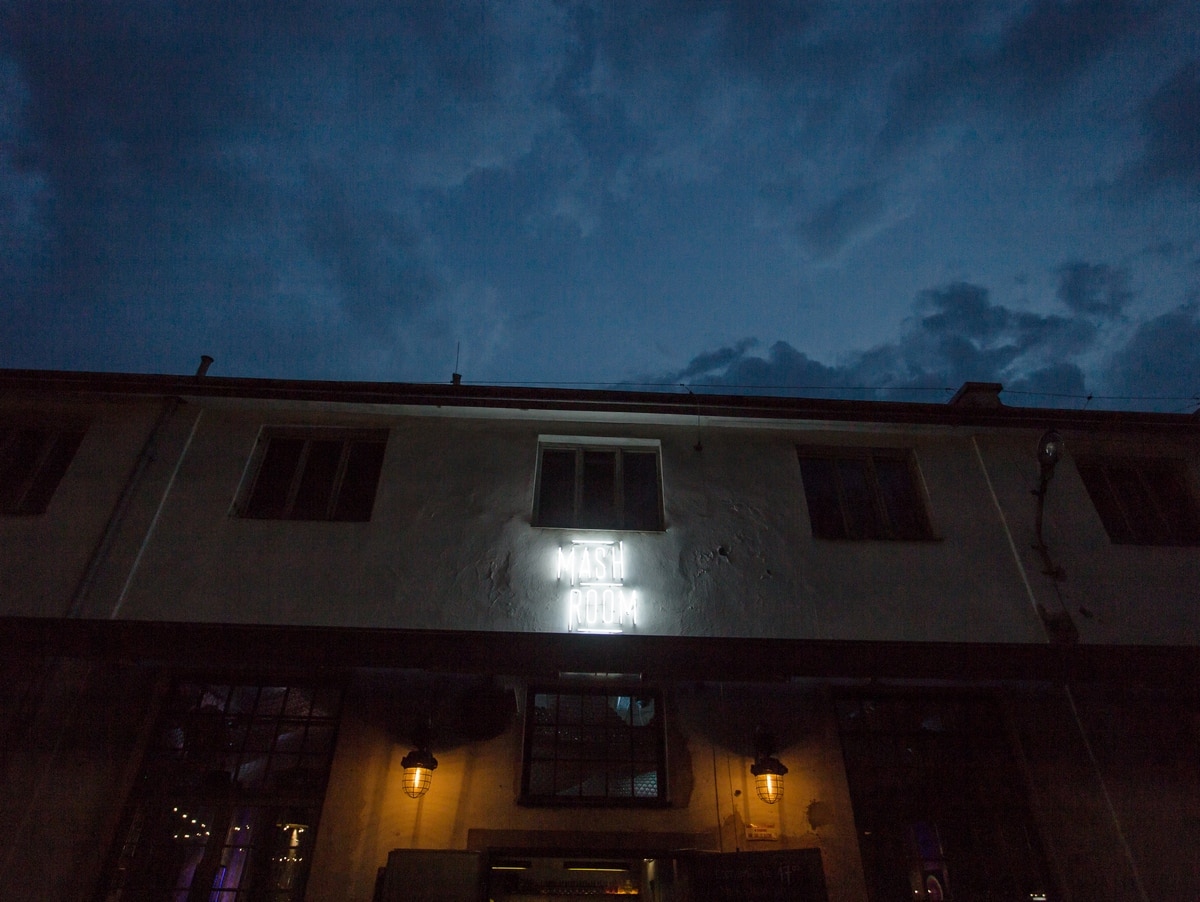 Kazimierz, the heart of the Krakow movida
So I had a wonderful day that started with coconut pie and ended with cocktails and quesadillas – how about the rest of my time in between those meals? I hopped on a tram and headed to Kazimierz, the Jewish district. Every visitor to the beautiful Polish city becomes soon familiar with the lively spirit of bustling Kazimierz, the neighbourhood that hosts some of the most famous restaurants and pubs in Krakow. It is the perfect location for a night out, especially on those summer days when the sun sets late in the evening. But I used to love it all year round, really.
My favourite place in Kazimierz is Alchemia, a hauntingly beautiful bar with a concert room in the basement. It is where Editors filmed their music video to the song You Don't Know Love, and at night candles are the only source of light. The only reason why Alchemia didn't make it to my previous post is because I had chosen a different pub for their awesome selection of beers (here, in case you missed it). Now I want to talk about their restaurant.
A few years ago, just around the corner (literally) from the historic Alchemia pub, the restaurant Alchemia Od Kuchni was launched. With its internationally inspired menu and peculiar interior décor, Alchemia Od Kuchni rightfully owns the term hipster in all its best meanings. Sitting there and having a meal feels like being inside a design magazine. You know, one of those artsy independent press papers you can find at trendy universities.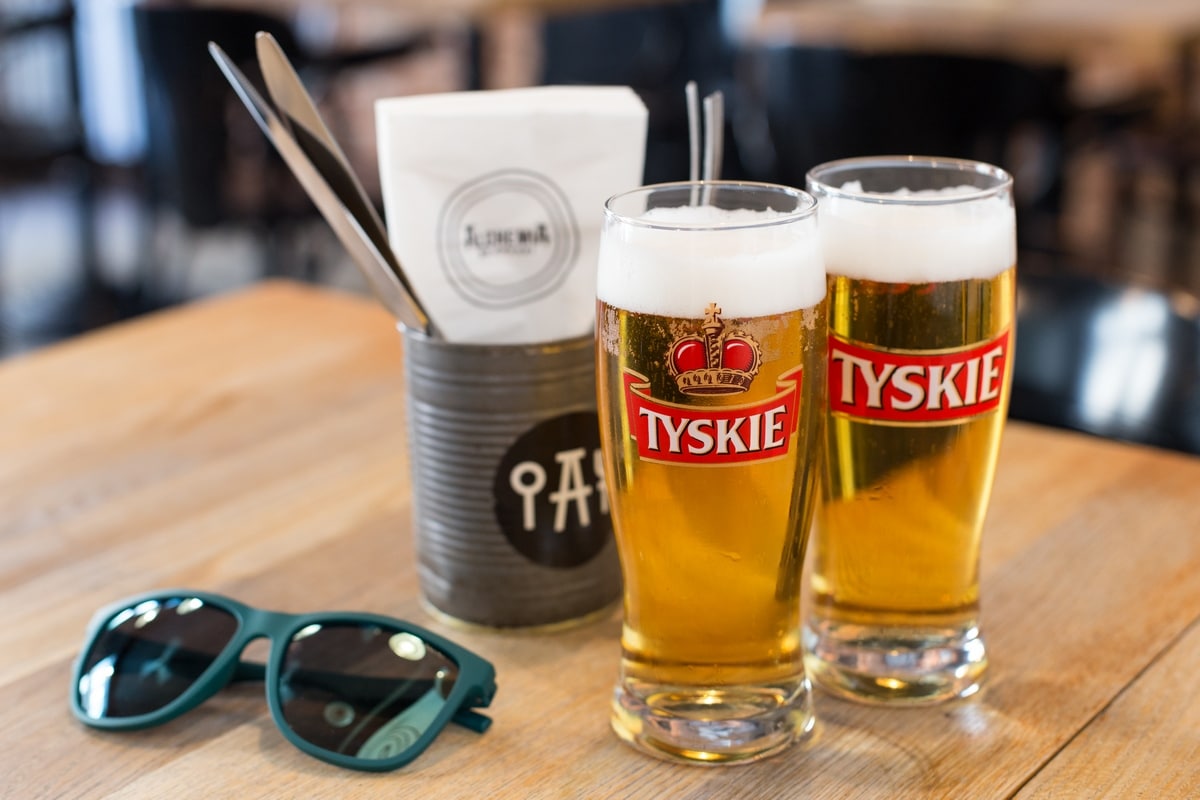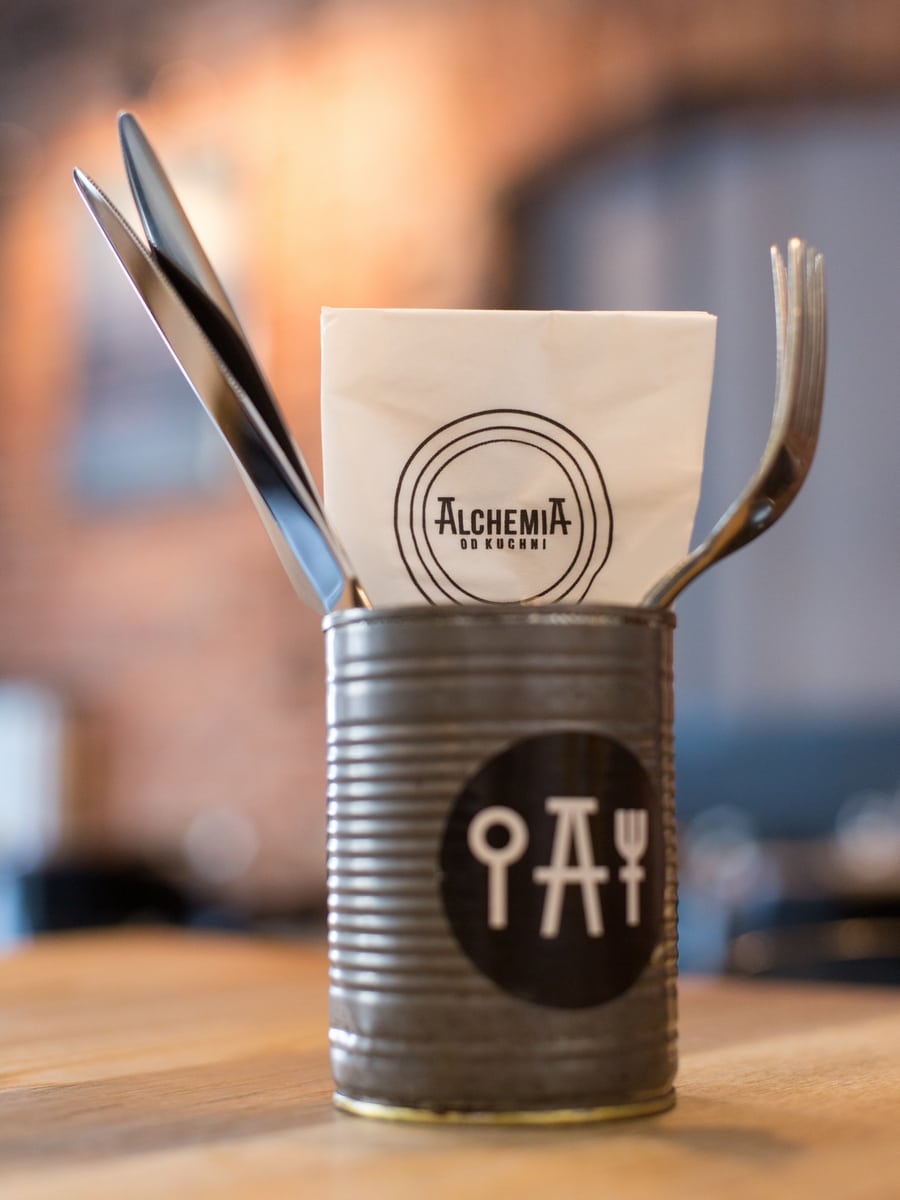 The food is amazing. Their menu varies seasonally and features recipes and ingredients from various international culinary traditions. For example, when we visited this time, my boyfriend had pad thai (served on a very Polish enamel plate) and I went for a mixed salad with grilled manouri cheese and walnuts. Two years ago I had sampled a salad with halloumi cheese and grilled watermelon and I still dream of it.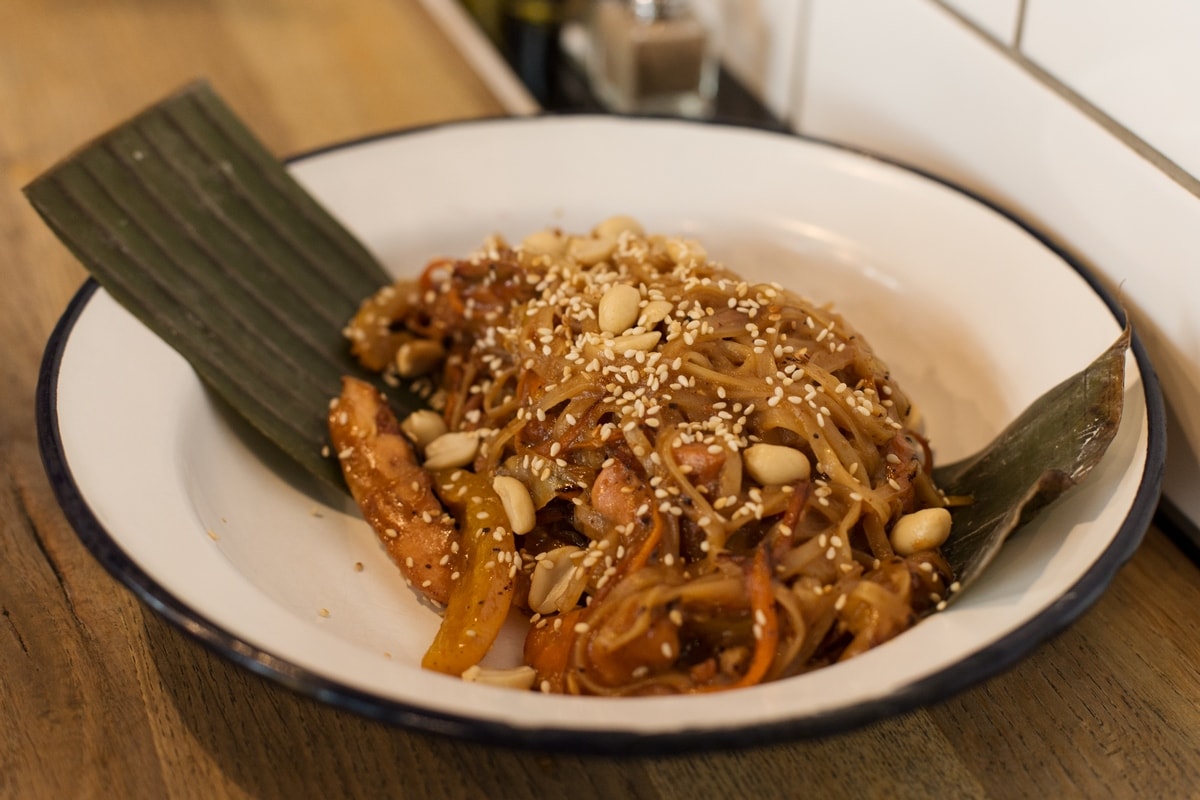 The whole district of Kazimierz was a dodgy area back in the 90's. Not safe and not popular. Slowly, things started to change and now it is one of the most fashionable parts of the city. Hip bars line the streets of this district, being authentic tourist attractions themselves. I like to think that the same future awaits the Tytano complex on ulica Dolnych Młynów. Time will tell.
Pin my recommendations!
(Visited 3,572 times, 1 visits today)