A beer cocktail made of pale beer and lemonade, panaché is a refreshing treat to enjoy on a hot summer day. Very popular in France and Italy, it is also known as shandy or radler (especially in German-speaking countries). Make your beer lighter and with a pleasant lemony taste with this panache recipe.
I have this memory of my godfather ordering a bottle of Birra Moretti and a can of Sprite on a torrid summer day many years ago. He came back to the table and poured half and half of each beverage into his glass and mine. It was too hot to have a beer, so he made us beer and lemonade. Panaché.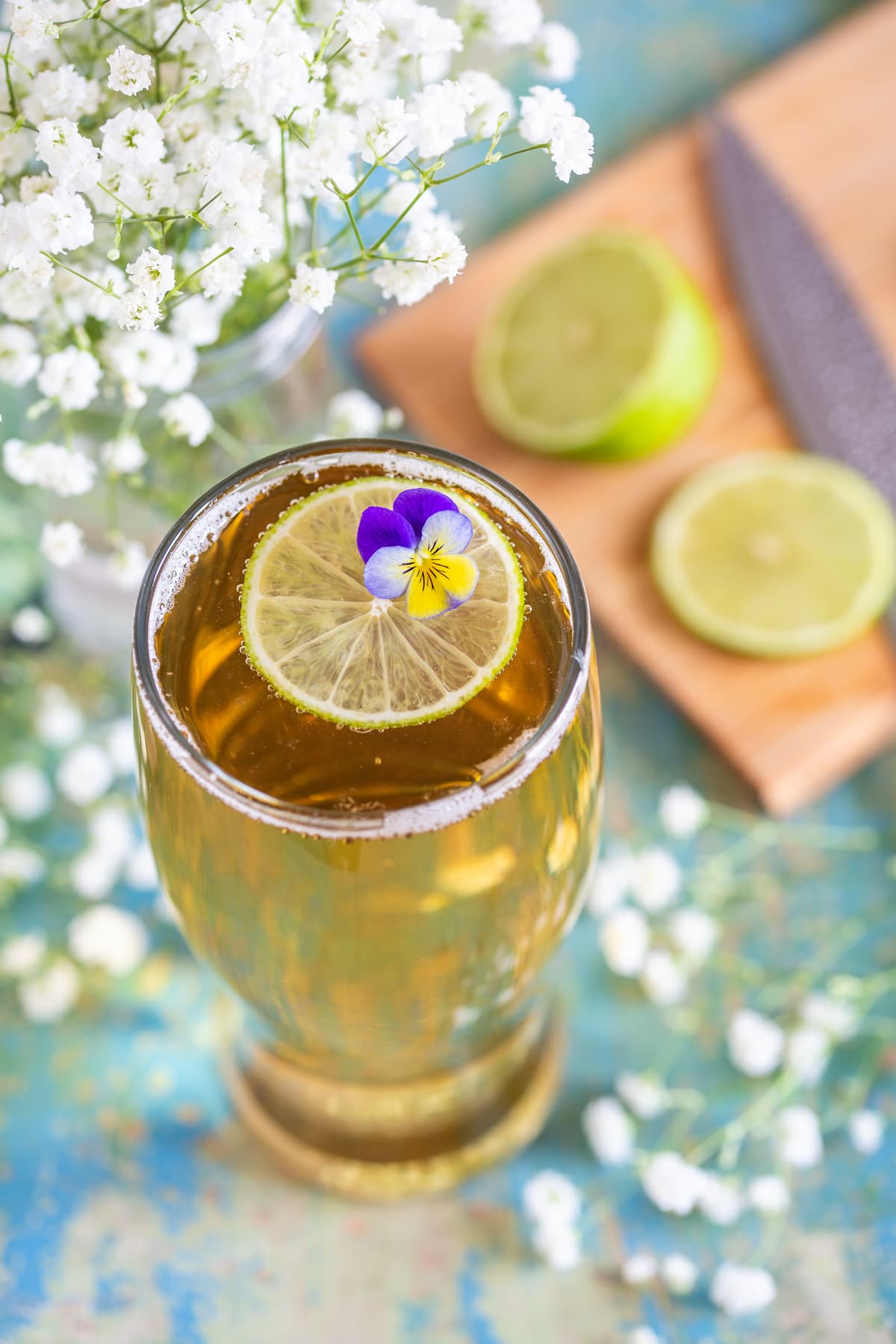 Is panaché alcoholic?
Going by the book, proper panaché should be 50:50 beer and lemonade. Because it contains an alcoholic ingredient this drink is, in fact, alcoholic. Being mixed with a non-alcoholic ingredient, though, the beer gets watered down and that lowers its starting alcohol content.
In countries where the legal drinking limit allows for a small intake of alcohol along with the food, shandies are a fantastic option to enjoy a cocktail that is less alcoholic than a beer. This is why in France and Italy this drink is very popular.
It is very important to not let yourself be fooled by the lowered alcoholic content. Another aspect worth factoring in is that if the beer-lemonade ratio is not kept 50:50 the risk is that your drink might contain more alcohol than you expect. The sweetness from the lemonade might make it hard to detect by the flavour. If you are driving and unsure, make your panaché with alcohol-free beer.
Panaché ingredients
This simple beer cocktail only calls for 2 ingredients:
Beer – a pale lager or pilsner is what normally goes into classic panaché.
Lemonade – your favourite type of citrus soda, for me it is Sprite.
How to make it
Simply combine one part beer and one part lemonade in the glass you will be serving the drink in. Both the beer and the lemonade are bubbly and may foam, so let the foam disappear before the next addition.
Beer foams a lot more than soda, so I generally prefer to add the beer first, let the foam deflate, then top with the sugary fizz. Lemonade will also foam, but to a much lesser extent.
Classic panaché calls for equal parts beer and soda, but some people like their drink stronger. It is accepted that a shandy may contain up to 3 parts beer to 1 part lemonade.
The addition of a lemon or lime slice (or an edible flower) is purely ornamental.
What to pair it with
A refreshing beer cocktail is a great drink to enjoy for a get-together, perfect when it's too hot to want to sweat with a strong cocktail. I find shandies great to sip on while we're getting the BBQ ready and we're not really having dinner yet but more grazing on appetizers.
Here are some nice appetizer ideas that would go really well with a beer and soda drink:
Have you ever tried panaché or another beer shandy? What type of beer did it feature? Let me know in the comments! And pin this beer cocktail recipe for your next BBQ party!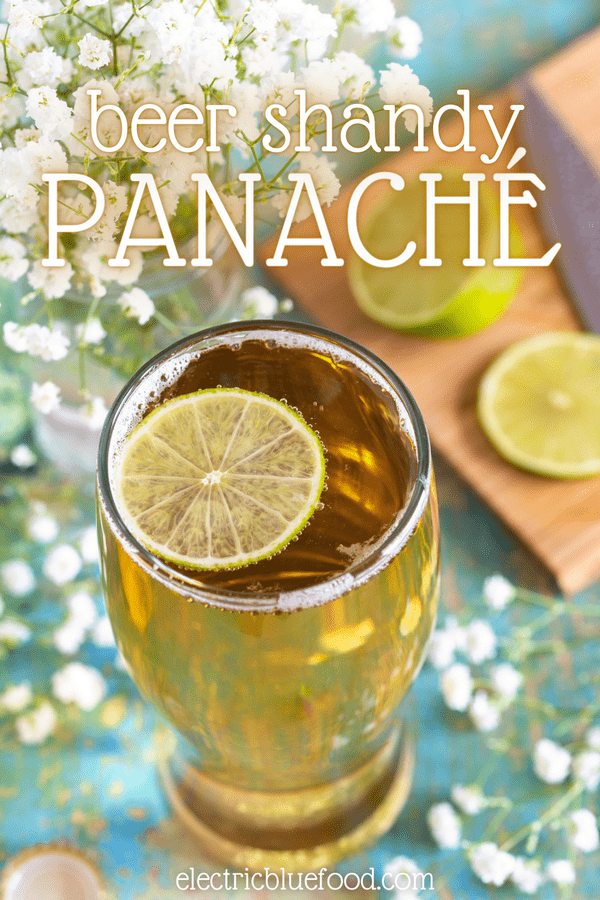 Panache (beer shandy)
A refreshing beer cocktail to enjoy on a torrid summer day, panaché is made with pale beer and lemonade.
Ingredients
1

part

beer

pale lager or pilsner

1

part

lemonade

citrus-flavoured soda
Instructions
Combine equal parts of beer and lemonade in the glass that will be used for serving. Pouring the beer first and allowing the foam to deflate before adding the soda will minimize spillage.
Notes
The nutritional information provided is made by an online calculator and only meant as a guideline.
To make your panache alcohol-free use non-alcoholic beer.
Nutrition Facts
Panache (beer shandy)
Amount Per Serving
Calories 221
% Daily Value*
Sodium 24mg1%
Potassium 64mg2%
Carbohydrates 38g13%
Protein 1g2%
Calcium 9mg1%
Iron 1mg6%
* Percent Daily Values are based on a 2000 calorie diet.
(Visited 6,901 times, 4 visits today)